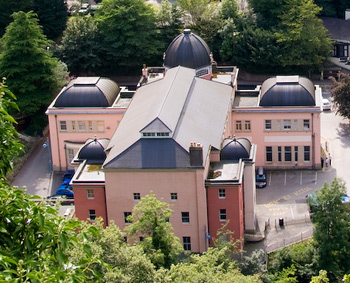 Visit the Peak District Mining Museum in Matlock Bath to experience and wonder at the almost forgotten world of a Derbyshire lead miner. For centuries men have toiled underground in cramped and hazardous conditions to earn a meagre living by extracting the mineral galena, lead ore.
Opening Hours
1st April – 31st October: Open Daily 10am to 5pm
1st November – 31st March: Wed, Thur and Fri 11am – 3pm; Sat and Sun 11am – 4pm (Museum is closed Monday and Tuesday)
See web site for details of Temple Mine Tours
Admission
Museum
Child (under 5): Free
Child (5 – 17 inclusive): £2.50
Concessions (over 60s, students, disabled): £3
Adult: £3.50
Family: £10
See web site for details of group rates.
Mine
Child (under 5): Free
Child (5 – 17 inclusive): £2.50
Concessions (over 60s, students, disabled): £3
Adult: £3.50
Family: £10
Museum & Mine
Child (under 5): Free
Child (5 – 17 inclusive): £4
Concessions (over 60s, students, disabled): £5
Adult: £6
Family: £15
Contact
T: 01629 583834
E: mail@peakmines.co.uk
Web site: www.peakdistrictleadminingmuseum.co.uk
Matlock Accommodation
Looking for accommodation in the Matlock area?
Selected bed and breakfasts near Matlock
Hotels near Matlock